Introduction
Having access to the right tools can make all the difference in the world today when it comes to making wise investment decisions because everything changes so quickly. Applications for the stock market are widely available, and they can be used by both inexperienced and experienced investors. This article seeks to showcase the top apps for stock market trading, including apps for novice investors, research-based apps, technical analysis apps, and portfolio management apps.
Apps like Robinhood, Acorns, and Stash are helpful for novices who have just started investing in the stock market. With their user-friendly interfaces and lack of in-depth market knowledge, these apps are straightforward to use. Additionally, they provide instructional materials that aid novice investors in understanding the fundamentals of stock market investing, such as articles, videos, and podcasts.
For investors to keep track of market trends and movements, research-based applications like Seeking Alpha, Bloomberg, and MarketWatch provide up-to-date news and analysis. In-depth data, like as earnings reports and SEC filings, is also provided by these apps, which aids investors in making wise choices.
Some of the most well-liked apps for technical analysis are TradingView, Stocktwits, and ChartIQ. These apps assist traders by assisting them in analysing stock price fluctuations and locating potential entry and exit locations. Additionally, they offer real-time data, graphing tools, and user-generated trade suggestions.
Investors may maintain track of their portfolios, which may include stocks, bonds, and mutual funds, with the aid of portfolio management apps like Personal Capital and Mint. To help users manage their money, these applications also include performance analysis, portfolio rebalancing, and goal-setting options.
With the correct app, investors may easily traverse the stock market and make informed judgements. The aforementioned apps, which satisfy different investor requirements, are among the finest in their respective categories.
Best Stock Market Apps for Beginners
Because of its commission-free trading service, Robinhood is a well-known and popular trading application, particularly among rookie investors. This entails that consumers are not charged any costs when purchasing or selling a variety of assets, including as stocks, options, and cryptocurrencies. Because of this feature, it's a fantastic option for newcomers who are frequently leery of the large expenses associated with traditional brokerage services.
In addition to being reasonably priced, Robinhood's user-friendly UI makes it a simple software for those who are new to investing. Even customers without prior stock market knowledge can easily navigate the platform thanks to its user-friendly design. In addition, Robinhood provides customers with educational materials like articles and tutorials that can help them become more financially literate and make better investment decisions.
In general, commission-free trading and a user-friendly interface make Robinhood an appealing choice for people just getting started in the stock market. Its educational materials can also assist new investors in learning the fundamentals of investing and acquiring the abilities required to succeed in the stock market.
Popular investment app E*TRADE provides a wide variety of investment opportunities for both novice and experienced users. The app's user-friendly framework, which aims to give users a hassle-free experience, is one of its most significant features. This essentially means that anyone, regardless of experience level, can use the app and make wise financial choices.
ETRADE offers a variety of tools and services in addition to its user-friendly platform, many of which are especially helpful for novices. The app's educational material, for instance, provides users with a thorough understanding of the principles of investing by covering a variety of investment-related topics. Furthermore, ETRADE's market research resources offer insightful information on industry trends, business news, and other elements that may affect investment performance.
Additionally, customers can filter investment possibilities using E*TRADE's investment screening tools based on particular parameters like risk tolerance and investment objectives. This aids users in locating investment opportunities that are most compatible with their financial goals and may maximise rewards.
Overall, ETRADE is a great option for newbies wishing to begin their investment adventure because of its easy-to-use interface and abundance of resources and tools. ETRADE can assist new investors in making more informed investment selections and possibly achieving their financial objectives by giving them access to instructional information, market analysis, and investment screening tools.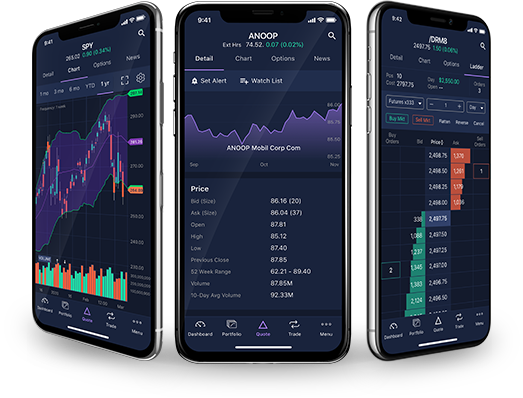 An innovative financial app called Acorns attempts to make investing approachable for newcomers, even those with little resources. The "round-up" function of the programme, which automatically invests the difference between your purchases and the nearest dollar in a diverse portfolio, is its standout feature. This implies that customers can progressively build a diverse investing portfolio without making a sizable initial investment.
Acorns also provides a number of portfolio options that are customised to customers' investment objectives and risk tolerance. Users can select a portfolio from a variety that is built to balance risk and possible returns based on their interests. Additionally, the app offers insightful information and analysis on users' investment success, making it simpler for them to monitor their progress and modify their investment strategy as necessary.
Acorns is a fantastic option for novices because of its creative approach to investing and focus on accessibility. Acorns enables customers to begin constructing a diverse investing portfolio with little effort by giving them an easy and accessible way to invest small sums of money. With its variety of portfolio selections and investment information, Acorns may also assist novice investors in making better decisions regarding their investments and possibly achieving their financial objectives.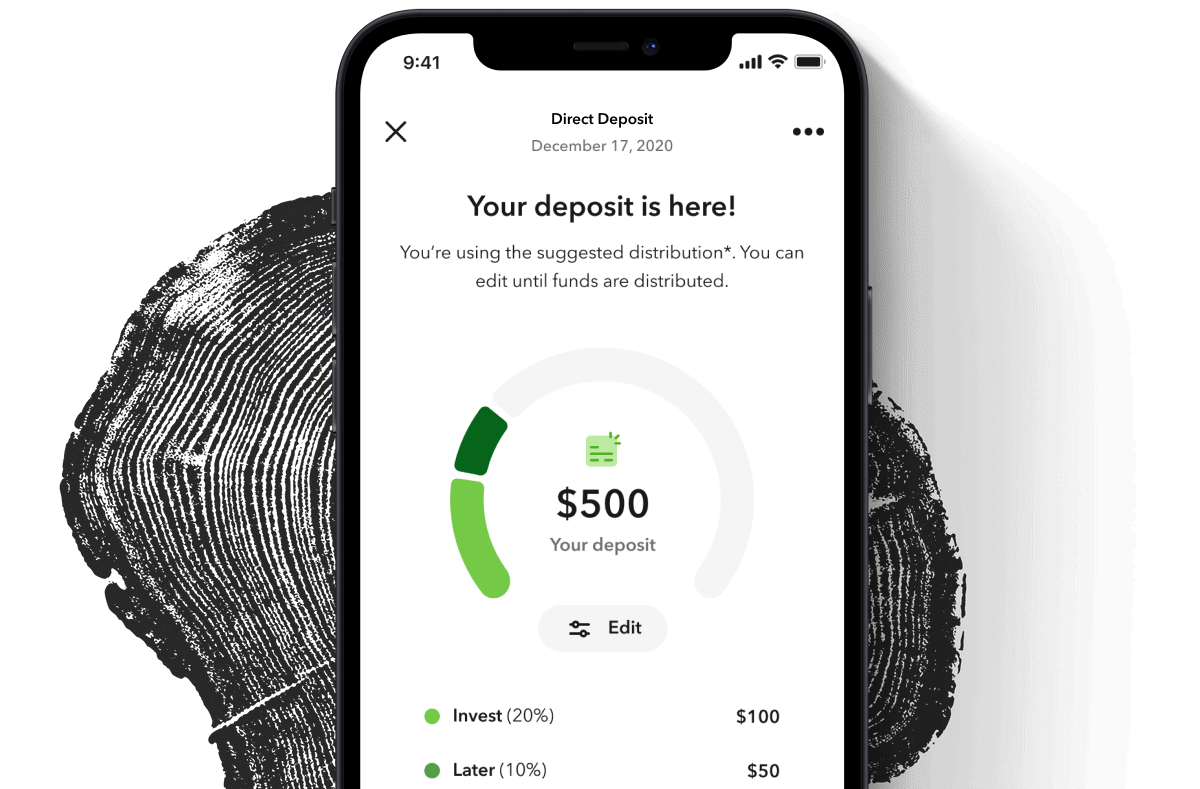 Top Apps for Stock Market Research
Investors can access a multitude of current financial information and analysis with the top stock market research app, Yahoo Finance. One of the app's standout features is its current stock quotes, which let users keep an eye on their favourite stocks and follow market developments in real time.
Yahoo Finance offers readers insights and analysis on a variety of topics, including company news, market trends, and economic indicators, in addition to real-time stock quotations and complete financial news coverage. This can assist investors in staying informed and making wiser investing choices.
Additionally, Yahoo Finance offers user-customizable watchlists that let users keep an eye on stocks that particularly interest them. The software allows users to track their financial portfolios, making it simpler for them to manage their investments and keep track of how they are doing over time.
The last feature of Yahoo Finance is alerts for your favourite stocks, which can inform users of any noteworthy news or price changes that could affect their investments. In order to keep consumers informed and up to date on market changes, these alerts can be tailored to their preferences.
All things considered, Yahoo Finance is a thorough stock market research tool that offers users up-to-the-minute stock quotations, financial news, and in-depth market analysis. Investors trying to stay informed and make better investment decisions will find its customisable watchlists, portfolio tracking, and notifications for favourite stocks to be quite useful.
Seeking Alpha is a highly regarded stock market research app that provides users with access to a community of investors and financial experts. One of the app's key features is its high-quality analysis and opinions on market trends, investment opportunities, and company news.
The app's community-based approach allows users to access a diverse range of perspectives and opinions on various investment topics. This can help users gain a deeper understanding of market trends and make more informed investment decisions based on the insights of experienced investors.
Moreover, Seeking Alpha provides real-time news and earnings reports, which can be valuable sources of information for investors. Users can customize their news feeds to receive updates on specific companies or sectors and stay up-to-date on market developments that could impact their investments.
Another useful feature of Seeking Alpha is its investment ideas section, which provides users with tailored investment suggestions based on their preferences. Users can set their investment goals and risk tolerance levels and receive investment recommendations that align with their objectives.
In addition to its comprehensive research features, Seeking Alpha also offers portfolio tracking tools that allow users to monitor their investments' performance, including returns and losses, all in one place. Users can also set up alerts for their favorite stocks to receive notifications on significant market developments.
Therefore, Seeking Alpha is an excellent app for stock market research, offering users high-quality analysis, news, and investment ideas from a community of investors and financial experts. Its customizable news feeds, investment suggestions, and portfolio tracking tools can help investors stay informed and make informed investment decisions based on the most up-to-date information available.
A social networking platform for investors called Stocktwits allows users to have conversations about a variety of financial issues, such as stocks, market movements, and investment tactics. The app's community-based approach, which enables users to communicate ideas, thoughts, and opinions on numerous investment issues, is one of its most distinctive features.
Stocktwits offers real-time updates on users' preferred stocks in addition to social media capabilities, making it simpler to monitor the performance of investments. Users can gain important insights into market movements and investment opportunities from the app's charts, news, and analysis from top traders and investors.
Additionally, Stocktwits users can choose which stocks or industries they want to follow when customising their news feeds. This makes it possible for consumers to keep up with important news and events that may affect their investments.
Access to the investment techniques of top traders is another beneficial aspect of Stocktwits. Users can learn about seasoned traders' and investors' investing strategies by following them, which can help them make better investment choices.
Last but not least, Stocktwits enables users to sign up for alerts for their preferred stocks, which inform them of important news or events that can affect their investments.
Stocktwits is a social media site for investors that offers users real-time updates, charts, news, and analysis from top traders and investors. It is an invaluable tool for investors who want to stay informed and make wise investing decisions because of its customisable news feeds, access to top traders' investment techniques, and alerts for favourite stocks.
Best Apps for Technical Analysis
Investors may analyse stocks, foreign exchange, and cryptocurrencies with the help of the complete charting and technical analysis software TradingView. One of the app's standout features is its adaptable charts, which let users customise the data's visual presentation to suit their individual preferences.
Investors can assess patterns and anticipate probable price fluctuations with the help of the app's advanced indicators, which are another useful tool. Investors may be able to increase their returns and decrease their risks by using these indicators to help them decide when to enter and quit deals.
Pine Script, a programming language created especially for trading, is another innovative element of TradingView that enables users to design custom trading strategies. With the use of this tool, customers may create and test their own trading methods, giving them a more unique and successful trading method.
Additionally, TradingView provides access to many different financial markets, including equities, foreign exchange, and cryptocurrencies. Using the most recent market trends and data, investors can base their decisions on the app's thorough research and coverage to stay informed.
TradingView is a strong and all-inclusive charting and technical analysis app that offers users a variety of programmable tools and capabilities. It is a crucial tool for investors who want to study the financial markets and make wise investment decisions because of its advanced indicators, customisable charts, and ability to build unique trading methods using Pine Script.
Thinkorswim Mobile is the mobile app version of the well-known trading platform from TD Ameritrade, which is recognised as one of the most complete trading platforms available. The mobile app provides traders with a wealth of tools and features that let them manage their investments while on the road.
Thinkorswim Mobile's sophisticated charting tools, which give users in-depth visual representations of market trends and price movements, are among its most significant features. It is simpler for traders to assess market trends and spot potential trading opportunities when using these charts, which can be customised to include a variety of technical indicators.
Thinkorswim Mobile also provides real-time quotes, allowing users to stay up to date on the most recent market movements and modify their trading strategy accordingly. The app is an all-in-one solution for traders wishing to diversify their portfolio because it gives access to a wide range of financial products, such as stocks, options, futures, and FX.
Thinkorswim Mobile's vast selection of technical analysis tools and indicators makes it especially useful for seasoned traders. With the use of these tools, traders may assess market patterns and anticipate probable price swings, enabling them to make better trading decisions and increase their profits.
Thinkorswim Mobile offers a variety of trading tools and capabilities, such as the ability to conduct trades and manage orders while on the go, in addition to its technical analysis features. Traders can stay informed and make wise investment decisions thanks to the app's access to news and analysis from leading financial news sources.
Thinkorswim Mobile is an all-inclusive trading software that provides real-time quotations, sophisticated charting capabilities, and access to a variety of financial products. For seasoned traders searching for cutting-edge features on the go, it is the ideal option thanks to its broad selection of technical analysis tools and capabilities.
StockCharts is a widely used app for technical analysis that provides investors with a range of tools and features to evaluate market trends and identify potential trading opportunities. One of the app's most notable features is its diverse range of chart types, including line charts, bar charts, and candlestick charts, among others. These charts can be customized with various technical indicators and drawing tools, enabling users to conduct detailed technical analysis.
Moreover, StockCharts allows users to create custom chart layouts, save and share their charts, and explore in-depth analysis for stocks, ETFs, and indices. This feature makes it easier for investors to track their investments and share their analysis with other users, enabling them to collaborate and learn from each other.
The app's vast range of technical indicators is another valuable tool for investors, providing them with a more comprehensive view of market trends and potential price movements. These indicators can help investors identify entry and exit points for their trades, potentially increasing their returns and minimizing their risks.
Furthermore, StockCharts provides access to a range of historical data, allowing users to analyze long-term trends and patterns in the market. This can help investors make more informed investment decisions and identify potential trading opportunities based on historical data.
Overall, StockCharts is a popular app for technical analysis that offers a wide variety of chart types, indicators, and drawing tools. Its customizable chart layouts, in-depth analysis for stocks, ETFs, and indices, and vast range of technical indicators make it an essential tool for investors looking to conduct detailed technical analysis and make informed investment decisions based on the most up-to-date market trends and data.
Top Apps for Portfolio Management
The complete financial management app Personal Capital provides users with a number of tools and features to aid in efficient money management. The app's portfolio tracking tool, which gives users comprehensive information on their assets, including asset allocation, performance, and fees, is one of its most notable features.
Users may easily keep track of their investments and measure their progress towards financial goals thanks to the app's portfolio tracking feature. Users can assess the performance of their investments, contrast them with industry benchmarks, and spot prospective areas for development.
Additionally, customers can manage their spending, set financial objectives, and measure their advancement towards these goals using Personal Capital's budgeting feature. Users can specify unique categories for their costs, category restrictions, and warnings for when they go over budget.
Personal Capital includes budgeting and retirement planning tools in addition to portfolio tracking and portfolio management. The software makes it simpler for users to plan for retirement by offering personalised retirement savings suggestions based on their financial profiles and investing objectives.
Additionally, Personal Capital gives consumers access to financial consultants who may give them individualised investment advice and support them in making wise investment choices. Through the app, users may arrange meetings with financial advisors to get professional guidance on their investment strategy and financial objectives.
Personal Capital is an all-inclusive financial management programme that integrates capabilities for retirement planning, budgeting, and portfolio tracking. Its comprehensive data on assets, asset allocation, and performance, along with personalised retirement planning advice, access to financial experts, and personalised retirement planning recommendations, make it a useful tool for individuals trying to properly manage their money and establish long-term plans.
SigFig is a portfolio management app that offers a range of personalized investment advice and portfolio analysis tools. One of the app's most notable features is its portfolio tracking feature, which allows users to track their investments and analyze their portfolio's performance.
The app's portfolio analysis tools can help users optimize their portfolio, identifying potential areas for improvement and making suggestions to improve their investments' performance. This can help users make more informed investment decisions and potentially increase their returns.
Moreover, SigFig provides users with personalized investment advice based on their financial goals and investment profiles. This advice can help users make more informed investment decisions and identify potential investment opportunities based on their individual needs and preferences.
In addition to its portfolio management tools, SigFig also offers a robo-advisory service for users looking for automated investment management. The robo-advisory service uses advanced algorithms to analyze users' investment profiles and make investment recommendations based on their financial goals and risk tolerance.
Furthermore, SigFig helps users manage their risk by providing a range of risk management tools, including tools for diversification, rebalancing, and tax optimization. These tools can help users minimize their risks and maximize their returns over the long term.
SigFig is a comprehensive portfolio management app that provides personalized investment advice, portfolio analysis, and risk management tools. Its portfolio tracking and optimization tools, combined with its robo-advisory service and risk management tools, make it a valuable tool for users looking to manage their investments effectively and maximize their returns.
Innovative investment platform M1 Finance combines the functions of a typical brokerage with those of a robo-advisor. The ability to build unique portfolios or select from professionally prepared portfolios based on users' investing goals and risk tolerance is one of the app's standout features.
Users of the app can create personalised portfolios by choosing certain stocks and ETFs to create a portfolio that is unique to them and based on their financial objectives. In contrast, M1 Finance's skillfully crafted portfolios are made by knowledgeable investment specialists and can assist clients in achieving their financial goals while lowering risks.
M1 Finance provides automatic rebalancing, commission-free trading, and portfolio creation tools. Users can trade stocks and ETFs as a result, potentially improving their gains, without paying any fees. By buying underweighted stocks and selling overweighted ones, the automatic rebalancing tool makes it simpler for customers to efficiently manage their portfolios and maintain their target asset allocation.
Additionally, M1 Finance is a flexible investing platform appropriate for a variety of financial goals because it provides a choice of account types, including regular brokerage accounts, individual retirement accounts (IRAs), and trusts.
Finally, M1 Finance gives consumers access to tools and services for financial planning, such as financial consultants, educational material, and calculators for retirement planning. Users of these tools can utilise them to prepare for their financial future and make educated investment decisions.
M1 Finance is a hybrid investment platform that offers consumers commission-free trading, skillfully crafted portfolios, tools for creating personalised portfolios, and automatic rebalancing. It is a useful tool for customers seeking to successfully manage their investments and meet their financial objectives due to its flexible account types and availability of financial planning tools.
Conclusion
Finding stock market applications that fit your financial objectives and goals is crucial given the wide variety of apps currently available. There are several apps available to suit your investment preferences, whether you are a novice wishing to test the market or a seasoned trader searching for sophisticated technical analysis tools.
Apps like Robinhood and E*TRADE provide a user-friendly interface and commission-free trading for beginners. To assist novice investors in becoming knowledgeable and comfortable with their financial selections, these apps offer educational content and market analysis.
TradingView and StockCharts are great options for people looking for sophisticated technical analysis tools. Users of these apps can perform in-depth technical analysis and make wise investment decisions thanks to the customised charts and indicators offered by these apps.
Apps like Personal Capital, SigFig, and M1 Finance provide a variety of portfolio management capabilities, including automatic rebalancing, individualised investment advice, and risk management features, for investors wishing to manage their portfolios efficiently.
In-depth market analysis, up-to-the-minute news, and user-specific investment suggestions are also offered via applications like Yahoo Finance and Seeking Alpha. Stocktwits is a social media site for investors that enables users to converse with other traders about stocks, market movements, and investing techniques.
In general, it's imperative to do your study and pick the stock market applications that best suit your demands and investing style given the abundance of possibilities accessible. Whether you're a novice or seasoned investor, there are several apps available to support your financial objectives and enable you to make wise investing choices.
FAQs
Are all these apps free to use?
Most of the apps mentioned in this article offer free basic features, but some may have premium features that require a subscription or additional fees.
Do I need to be an experienced investor to use these apps?
Not necessarily. Many of these apps cater to both beginners and experienced investors, offering user-friendly interfaces and educational resources to help you get started.
Can I use multiple stock market apps?
Yes, you can use multiple apps to take advantage of the different features and tools they offer. For example, you might use one app for research and another for portfolio management.
Are stock market apps safe and secure ?
Most reputable stock market apps prioritize user security and employ encryption and other security measures to protect your personal and financial information. However, always make sure to research the app's security features before using it.
Do these apps guarantee success in the stock market?
No app can guarantee success in the stock market, as investing always carries some level of risk. However, using the right tools and resources can help you make more informed decisions and increase your chances of success.